Partners
Nature Careers India is proud to work with partners from around India and worldwide. Our aim is to promote research and knowledge exchange at the highest level. If you would like to become part of the Nature Careers India partner network, please contact us at info@naturecareersindia.com.
Industry Partners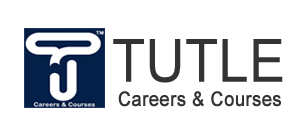 VIHA is an angel funded EdTech start-up that has been providing tailored training services to Indian students and professionals.  VIHA has designed TUTLE under the mentorship of NSRCEL IIM Bangalore.
TUTLE is an EdTech portal that acts as a personal career advisor for both students and professionals.  It recommends ideal jobs and courses in the market that complement each other. TUTLE also has a dedicated team of career advisors who can be approached directly through the TUTLE mobile app.
TUTLE presents certification courses from top content providers including Health Education England, the Royal Colleges, BAPRAS, IPEM, BASHH, BAD and BMJ India.  TUTLE aims to become an ideal personal career advisor for Indian students and professionals.
For more information, please visit tutle.courses or find TUTLE on Facebook. Alternatively, contact Mr. Srikanth, Director HR, at bdm@tutleonline.com or on LinkedIn.
Parent Company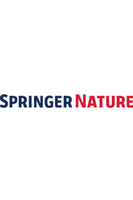 Springer Nature advances discovery by publishing robust and insightful research, supporting the development of new areas of knowledge, making ideas and information accessible around the world, and leading the way on open access. Key to this is our ability to provide the best possible service to the whole research community: helping authors to share their discoveries; enabling researchers to find, access and understand the work of others; supporting librarians and institutions with innovations in technology and data; and providing quality publishing support to societies.
As a research publisher, Springer Nature is home to trusted brands including Springer, Nature Research, BioMed Central, Palgrave Macmillan and Scientific American. Springer Nature is also a leading educational and professional publisher, providing quality content through a range of innovative platforms, products and services. Every day, around the globe, our imprints, books, journals and resources reach millions of people. For more information, please visit springernature.com and @SpringerNature.
Nature is dedicated to identifying, developing and showcasing research of significance. From first papers to those that define careers, we partner with researchers to support them in producing their best work and bringing it to the widest possible audience.

Scientific American delivers understandable, credible and provocative content to audiences around the world through its commitment to bring first-hand developments in modern science to science-interested individuals.