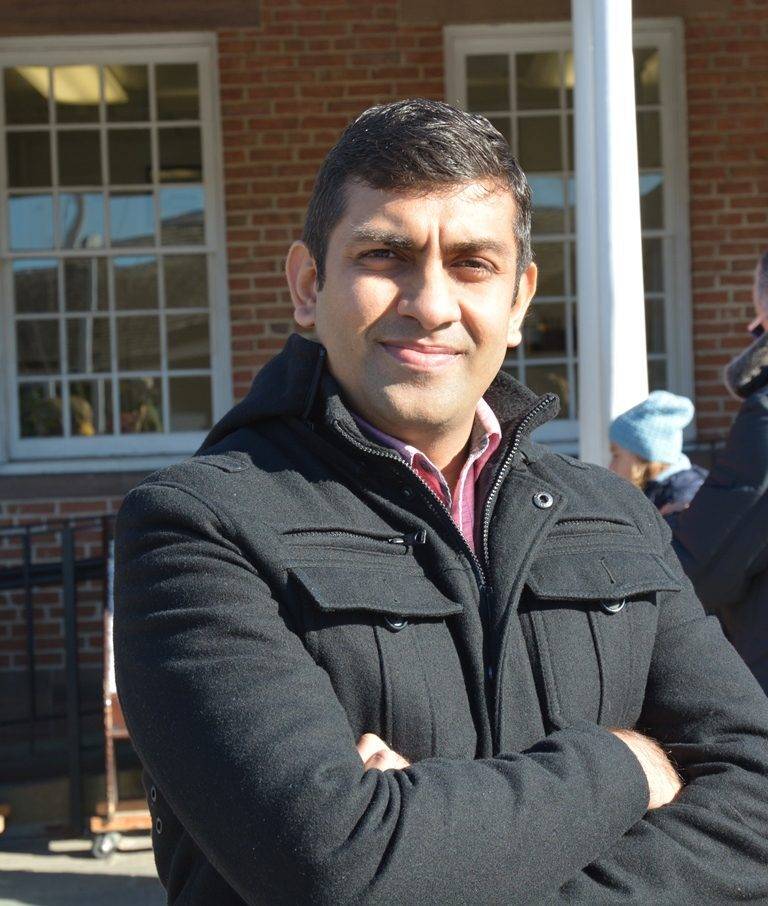 Why 'hike fellowship' is a recurrent war cry for India's researchers
Microbiologist Yogesh Chawla was part of the team that led the protests demanding hike in research fellowships in India during 2014-15. He rues in this guest post that not much seems to have changed in the country's treatment of its research scholars since.
Following months of agitation by young scientists across India, the Indian government announced a hike in fellowships for research scholars earlier this month (February 2019). The stipends for junior research fellows (JRFs) were raised from a monthly Rs 25,000 to Rs 31,000, and that for senior research fellows (SRFs) from Rs 28,000 to Rs 35,000.
The research scholars have been protesting every few years to bring to light the abysmal pay parity, delayed and irregular disbursal of stipends, semester fee charges, and scarcity of fund allocated to science. The protests typically last for a few months reaching a crescendo on social media, and finally end with the science administration promising and then delivering a hike. India's current government has enhanced their fellowship twice, almost doubling it from Rs 16,000 in 2014 to Rs. 31,000. It is a step, albeit small, in the right direction to bridge the gap in pay disparity of researchers.
However, the challenges facing India's research scholar are far from over.
History of protests
During the fellowship hike movement of 2014-15, five of us scholars represented the protesting researchers in negotiations with the institutional authorities and government representatives. Several issues were discussed at length then, and still remain unresolved. Policy changes that were mooted then to streamline the system are still pending. A hike is not the only thing to fulfill the vision of better scientific rigour or improvement in the quality of Indian science. One of the objectives of such fellowship hikes is to attract talent to science disciplines by providing economic emoluments parity, laurels, awards and recognition.
The need of the hour is to have a multi-pronged approach to bring Indian science at par with world standards, to make Indian research relevant to the country's needs, to transform India into a torch bearer of scientific excellence, technological advancements and innovations. These are important but imposing challenges for India and the country's science policy is a key tool to overcome them.
Rewarding merit
How do we bring rigour into India's science? Can we have measures to reward scholars – the backbone of our scientific quest – who work tirelessly beyond stipulated office hours? Will rewarding the first author for publishing quality research be a game changer? Publishing in high impact journals may not be the ultimate or accurate parameter of judging the quality of science but it is a practical parameter. A thorough scientific study in a reputed journal does suggest a work of excellence. Impact factors, citations or the impact of research on problems specific to India can be taken as criteria to judge merit. The overarching idea is to reward hard work, judged and scrutinised for scientific quality and rigour by independent peers. This way, we would be able to bring equity to the hard and diligent work. Any scientific misconduct or falsification of data should be made punishable.
Currently, Indian authors publish around 100,000 articles every year but their average citation impact is around 0.8, which is nearly half of the citation impact of articles published from USA or UK (~1.6)1. Rewards for and equity to good quality work would boost the overall scientific rigour. It wouldn't cost much to the government exchequer but would certainly impact the morale and enthusiasm of researchers favourably. It could be a robust way to kick start ideas, innovations and excellence. Likewise, universities, departments and institutions should be rewarded for their scientific excellence.
However, when impact factors of publications become the criteria for a reward, they potentially exclude scholars and scientists looking at grass root problems (that may not be very popular research areas but are high on social benefits) or high impact work in a scientific journal. Scholars of such fields should be recognised through other laurels and awards.
Another policy change that may ensure a respectable life for senior researchers wanting to continue research in India is to enhance the fold increase of the fellowships between JRF to SRF and SRF to the postdoctoral level (say, around 1.4 to 1.5-fold of their previous level). SRF and postdoctoral researchers are generally in their late 20s or early 30s, a time they typically start or support a family.
Scholars who earn their PhDs in Indian institutions should be rewarded since many JRFs leave Indian PhD programmes to pursue PhDs in foreign labs or institutes. JRF fellowship shouldn't be a stop-gap arrangement for aspiring graduates of foreign universities. A JRF scholar who continues research in India and gets promoted to SRF should be rewarded with a healthy raise in stipend to pursue research in India. The same logic applies to postdoctoral fellows.
The long-debated issue of brain drain could have a solution in a good postdoctoral fellowship with independent grants. The Chinese initiatives "Thousand Talents Plan" and "Thousand Youth Talents Plan"2are great examples of how to attract scholars to postdoctoral positions through government grants and fellowships and to pursue them to return and serve home institutions. This way, trained and qualified PhD scientists could fuel the nation's economic and scientific growth and Prime Minister Narendra Modi's cry of "Jai Jawan, Jai Kisaan, Jai Vigyaan and Jai Anusandhaan" would sound real.
(Yogesh Chawla is a PhD from the National Institute of Immunology, New Delhi and currently a postdoctoral fellow at the Weill Cornell Medical College, New York. He can be contacted at yogi1chawla@gmail.com.)
Also Interesting

Q&A: Navigating academia and industry in India

What do you do? Do you enjoy it? Why? I am a doctoral candidate at the National Institute of Technology Karnataka. My dissertation focuses on intelligent systems for predictive modelling in financial applications. Aside from my PhD research topic, I enjoy working on problems that have the potential to make an impact through different aspects of research such as social, business and technology. Through my PhD programme, I have moulded research skills to work on funded projects or serve as independent consultant. What were your early career ambitions? After not performing well at school, my parents suggested that I take up a course at an ITI (Industrial Training Institute). This meant that I would be a skilled technician in an organisation after graduating. However, I decided to study for a Diploma in Electronics and Communication Engineering, which is technically a higher degree, as I did not want to limit my career prospects. The initial semesters were tough, but later I picked up with the help of learning in peer student groups. How did you make the decision between pursuing a career in academia or industry? Once I completed my diploma, thoughts of applying for jobs surfaced. However, at that time in India, a new scheme was introduced whereby diploma holders could apply and join the second year of an undergraduate programme. I stayed at the same institute where I had studied for my diploma and was awarded a BTech in Information Technology in 2007. Around this time, the economic recession was prevailing, the dot-com bubble had mostly subsided and the industry in India was changing rapidly. I felt that my place was not in industry, as I did not believe I had the excellent coding skills it required. I took up my first job as a lecturer on a contractual basis at Cochin University Engineering College at Kuttanad, which is a state-funded public university. After my first stint as a lecturer, I personally felt that academia provided a better comfort zone and space for professional growth. What were some of the challenges on your journey? Most of colleges where I worked already started to regulate for more qualified (PG/PhD) teaching staff. I was interviewed and received a job offer from Amrita University in Quilon in early 2008. But in that year, a breakthrough occurred while I was trying to qualify for GATE (Graduate Aptitude for Engineering), a national exam that provide chances to pursue Master's and PhD programmes. More recently, this exam has been a criterion for selection for some positions public sector companies. I received a strong grade and rank, which I don't think I would have got without the exposure and subject knowledge I'd acquired during my undergraduate training. What did you do next? After unsuccessful applications to graduate schools for Master's programmes, I worked for a short period as technical staff at an institute for a government funded project on digitisation of a library with nationwide reach. Later in 2009, I applied for an MTech (Master of Technology) programme at a state public university and was selected for a teaching assistance scholarship. As part of the dissertation project work, I applied for an internship at ISRO (Indian Space Research Organization). Even without support from the university or a scholarship from ISRO, I worked on a two-semester project on the development of a software tool prototype for space research applications, which resulted in a related IEEE publication. How does being based in India affect the way you work? There have not been many drastic changes in India, from academic point of view, in recent years. There are constant checks and performance reviews either in government posts or private institutions. To an extent, although private institutions offer higher salaries, they also demand a higher workload as part of accreditations that may actually work positively in long run. What advice would you have for others trying to work in a similar sort of environment? There can be a sense of lethargy and inertia certain positions. The best policy is to keep searching for grants for funded projects, extend your professional skills, such as research reviewing and talking at conference and workshops. Undertake student support programmes like mentoring and community initiatives for spreading knowledge. What do you love about living and working in India? In my case, the government funded my research and hence I feel a sense of moral duty to give back to my nation. India has potential for growth both scientifically and economically; at least historically that has been evident. What's your top career tip to younger colleagues? Stay focused and keep your eyes open for higher education and research opportunities. Reach out to your seniors, teachers and peers for advice. What else would you say to others trying to build a scientific career in India? From my experience, joining the best-ranked institute does not necessarily mean you will receive top training or skills, unless you have a true passion for your research. Smart work and motivation can instil students with the confidence to perform well and be recognised in academia. Make use of generous government scholarships as well as privately funded schemes.

NSF DCL- Fairness, Ethics, Accountability, and Transparency: Enabling Breakthrough Research to Expand Inclusivity in Computer and Information Science and Engineering Research

** We've Moved! Update your Reader Now. * This feed has moved to: https://feeds.feedblitz.com/cccblog Update your reader now with this changed subscription address to get your latest updates from us.

NSF DCL- EArly-concept Grants for Exploratory Research on Artificial Intelligence (AI) and Society – Supported Jointly with the Partnership on AI

** We've Moved! Update your Reader Now. * This feed has moved to: https://feeds.feedblitz.com/cccblog Update your reader now with this changed subscription address to get your latest updates from us.