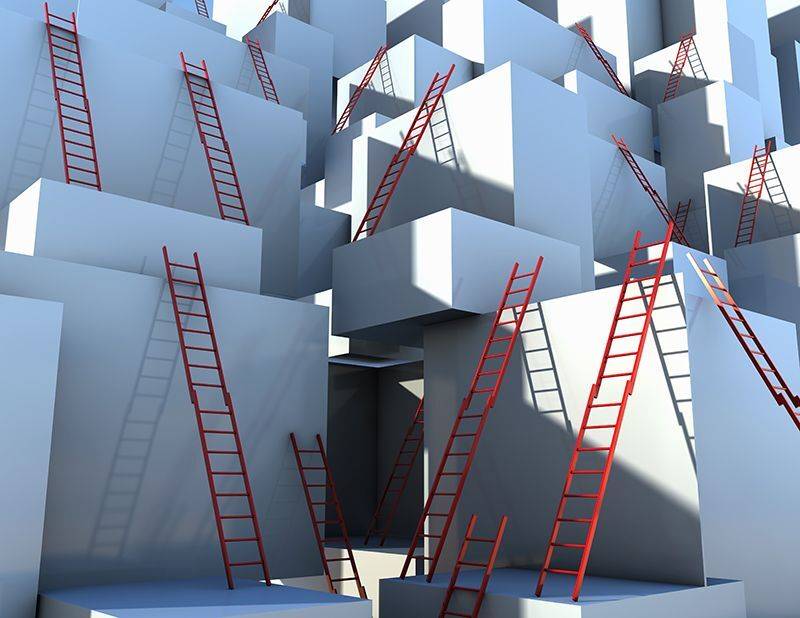 India debates a nationwide tenure system
Academic staff disagree on the merits, and the downsides, of scrapping a common year-long probation scheme.
Academic researchers and administrators in India are debating the benefits of adopting a tenure-track system similar to that of the United States in Indian research institutes and universities. A few, including the Indian Institute of Science in Bengaluru, are already using the system, whereas others, such as the Indian Institutes of Technology, have a probationary-period process. Under that scheme, the performance of new faculty members is assessed after one year by a review committee, often comprised of department heads and institutional administrators.
Some scientists are calling for the nationwide adoption of a five-year tenure-track review structure. After around five years, research faculty members are reviewed on the basis of their publications and funding received. Teaching ability and service to the institution usually have a supporting role. If the candidate is granted tenure, they receive a permanent appointment. If they are not, the appointment is terminated.
Under the probationary system in India, research faculty members who receive a positive assessment at the end of their first year are given permanent positions as assistant professors. After another five years, they can apply to become associate professors — a position with higher rank and pay. If they are unsuccessful, however, their appointments are not terminated. Faculty members can stay at their institutions as assistant professors until they retire.
Those who endorse the tenure-track system say that the probationary system allows low-performing researchers to remain in their posts. "How do we ensure that quick appointments to a very well paid, highly privileged and permanent position does not encourage complacency?" asks ecologist Vishwesha Guttal, who was awarded tenure in 2016 at the Indian Institute of Science, five years after he was hired.
The issue of tenure-track versus one-year probation has sparked discussion and debate among academic scientists in India, partly in response to an interview published in June in the newspaper Hindustan Times with Jayant Udgaonkar, director of the Indian Institute of Science Education and Research in Pune. In the interview, he advocated adopting the tenure-track system nationally. His comments followed the release of a draft policy in May by the Ministry of Human Resource Development, which oversees higher education in India, recommending a gradual national adoption of the tenure-track system. The ministry could not be reached for comment.
Udgaonkar, a biochemist, says that it is difficult to properly assess a researcher's progress in a single year. He thinks that the tenure-track system provides scientific accountability and allows a candidate who has been given strong support and regular feedback to receive a comprehensive assessment at the end of five or sometimes seven years.
But many do not agree. Theoretical physicist Arvind, director at the Indian Institute of Science Education and Research campus in Mohali, says that a five-year tenure track will increase job insecurity and put pressure on new faculty members to pursue only short-term research goals during that period. "Academia requires stability," he says, adding that there is a paucity of fallback options for candidates who don't make the cut. India has few second- or third-tier research institutions where a scientist whose bid for tenure is rejected elsewhere can seek another appointment, and few commensurate industry positions.
Institutional support, easy access to equipment and resources, and timely disbursal of government grant funds have long been sore points in Indian academia; they have also been a talking point in discussions about adopting a tenure system. Gagandeep Kang, an academic gastroenterologist and executive director of the Translational Health Science and Technology Institute in Faridabad, says that institutions and government need to improve access to funding and resources to level the playing field for researchers who are up for tenure and allow for a more-rigorous review process.
Ramaswamy Subramanian, a structural biologist and director of the Bindley Bioscience Center at Purdue University in West Lafayette, Indiana, says that if tenure is adopted, the process will need to be uniformly objective and fair. Subramanian, who has held tenured positions in Sweden and the United States, points out that tenure-review committee members in India, usually senior scientists and administrators, are likely to lack personal experience of the process.
A nationwide system is unlikely to be adopted soon, predicts Arvind. "Each institution is autonomous," he says. "There may, at best, be suggestions that the governing boards of individual institutions can then consider."
If you have a career story that you'd like to share, then please complete this form, or send your outline by email.
Also Interesting

Q&A: Living and working in India

In this article, Puthusserickal A. Hassan discusses balancing research and home life in India. What do you do? I am a full-time research scientist working in the field of self-assembled materials. Currently, our focus is to understand the role of antifreeze protein mimics in sustaining self-assembly at sub-zero temperatures. My research objective is to understand how small molecules undergo association in various solvents or experimental conditions, leading to an entire gamut of structures with nanometre-scale features. Looking at the structure-property correlations of such colloidal assemblies gives an insight into the role of intermolecular interactions in governing the microstructure. Many natural systems rely on such intermolecular associations to develop macroscopic objects to carry out specific functions or even to modulate their existence in extreme conditions. Puthusserickal A. Hassan Head, Nanotherapeutics and Biosensors Section, Bhabha Atomic Research Centre Do you enjoy it? Why? In my opinion, research is something you explore using your brain and sophisticated tools to understand how various processes happen in nature. Each experiment is a learning experience and gives new information which is hitherto unknown. By seeing new results, I feel like a child who gets to play with a new toy every day. What was your earliest career ambition? My ambition was to become a teacher with resources for research. During my graduate days, I wondered if I could see, one day, organic molecules the way that they are depicted in textbooks. Later, I realised that no one saw the molecules, but that the structures were deduced from a combination of different spectroscopic tools. What are some of the challenges in your job? The challenge today is that most of the scientific problems we try to address require interdisciplinary expertise. You need to expand your knowledge base by cutting across disciplines to understand how things work in nature. How do you deal with those challenges? Collaboration with experts is the best way to meet this challenge. It is not only the advanced instruments you use that are important, but also the proper utilisation and interpretation of data, which needs specialised learning across disciplines. Through discussions and collaborations with physicists and biologists, many challenges can be tackled. How does being based in India affect the way you work?< Research becomes successful once it is translated into products on the market. Despite having a good number of skilled workers, Indian industry lacks disruptive innovation. I feel that this is primarily because Indian industries do not invest enough in completely new products or processes, fearing commercial failure. For example, most pharma companies focus on the supply of generic drugs and very few attempts are being made at drug development. By incentivising industrial R&D in high-risk areas and supporting industry-academia joint projects, the transition from lab to land can be realised in many niche areas. What advice would you have for others trying to work in a similar sort of environment? It is a wonderful experience to explore new things in science. My advice is that one should first become a master in a specific area of interest. This mastery can be gained by nurturing a new idea that is just reported. This will provide the opportunity to gain knowledge about the tools and techniques needed for the specific problem. The next step is to think beyond what is reported. Speculate on an idea and see if you can prove that by using the tools you have acquired. When you prove an idea that was previously unknown, the excitement is unimaginable. What do you love about living and working in India? I love the culture of the place where I grew up. Living in India helps me to connect with my close relatives. Balancing my professional life with family, parents and relatives has been a top priority for me and being in India has made this possible. What's your top career tip to younger colleagues? First, assess your ability to explore new things in science. There may be several hurdles and failures along the way to cracking one problem. But the excitement you get once you resolve the issue is phenomenal. If you love exploring things that you have not come across before, go for research. What else would you say to others trying to build a scientific career in India? India is a hub of opportunity and it needs scientific solutions to help tackle many of its local problems – water purification, affordable healthcare and low carbon emission technologies, to name a few. This is both a challenge and an opportunity for young researchers. By addressing these challenges, you can help create an impact in society. If you have a career story that you'd like to share, then please complete this form, or send your outline by email.

Ageism in Academic Jobs in India

Farah Ishtiaq shares her experience on how age and success are linked in acquiring faculty positions in India India has recently been portrayed as a land of abundant opportunity in academia, investing seriously in research and development to attract skilled scientists. The government has introduced several attractive funding opportunities, with the aim of bringing back scientists working abroad to establish a long-term career here, and improving the overall research infrastructure. Wellcome Trust/DBT India Alliance (WT/DBT) fellowships, for example, have no age or nationality restrictions, relying on qualifications, research experience, career trajectory and the candidate's determination to establish their own independent research. The WT/DBT India alliance was initiated to develop a large cohort of internationally competitive researchers and help in developing scientific excellence and leadership; a model recently adopted and launched by the Alliance for Accelerating Excellence in Science in Africa (AESA) as well. Since Africa shares a similar burden of healthcare with India, as well as many workplace challenges, Indian scientists are perceived as key collaborators in this mission. There's a problem here though: age limits on academic positions. Prospective candidates for assistant professor posts in India are preferred by academic institutions to be younger than 35. Although funding bodies are not hiring agencies, the age limit imposed on faculty positions by academic institutions sabotages the driving principle behind these new funding opportunities — the current system is unable to absorb enough competent, experienced scientists. The dilemma for early-career researchers is serious; many fellows are facing this harsh reality and an uncertain future. Every research position has a maximum age limit in India; from a junior research fellow (JRF), with a cut off at 28 years old, to postdoctoral researchers where it is 35 (or 40 years for women). These limits put the Indian academic landscape in stark contrast with many other countries that also follow a tenure-track system. Overall, this makes India a viable option and destination only for scientists of a selected age class. And it certainly gets more complicated for women who want to pursue a career in science and raise a family, with very little allowance made for taking time out for such. I am now in my 40s, which prevents me from being offered an entry-level faculty position. I am also a recipient of a WT/DBT India Alliance fellowship. My funding allowed me to establish an independent laboratory to study the ecology and evolution of emerging infectious diseases in wild bird populations, but despite this incredible research opportunity, I feel my career clock is ticking faster than ever. Getting funding to do science is no longer a problem, but academic policies that prevent competent scientists becoming established are preventing me from succeeding. I feel redundant — surely the quality of my science should be the focus rather than my age? What I would have done differently Hopefully, this should give others like me some insight into avoiding some of the mistakes I made. First, I should have found a trustworthy mentor who could have helped me to navigate my career path. Never put all your eggs in one basket. I should have pitched my grant idea to multiple host institutions to maximise my likelihood of finding an institution that would guarantee a more permanent position by this stage. Do your homework in understanding the system and host academic institution. Even though I deferred my fellowship for a year as my daughter was too little to be left in a crèche, I realise I should have used that time to negotiate or better understand the policy or the institute's vision for a research fellow like me. Many academic institutions have no guidelines on the role, involvement and career development of academic fellows. Many academics fail to understand the role and potential of fellows like me and often consider them just as an extended postdoc — not as a long-term prospect or potential collaborator. Hence, I did not get enough of an opportunity to teach and to mentor PhD students. Having my own PhD students would have bolstered my career at this stage, and allowed me to evolve as a mentor. Local advice & mindset I've received various pieces of advice for improving my faculty application and to enhance my chances of a secure job — this was to publish my current research: i) without foreign authors; and ii) as senior or first author in more prestigious journals such as Science, Nature or PNAS. Whilst the first is possible, the second is easier said than done. Apparently, that was the only thing my CV was missing — a clearer demonstration of my calibre and merit as an independent researcher. Interestingly, for established faculty struggling to earn tenure in India, the culture emphasises quantity of publications rather than quality. And, whilst the second piece of advice (primarily from engineers, cell or molecular biologists) is sound, what was missing was perspective on research in the field of ecology — collecting and publishing groundbreaking ecology data in top journals can take years longer than other disciplines. The journals I have been publishing in are not familiar to some of the members of recruitment panels I've met with. I have even been asked if 'Ibis' and 'Parasites & Vectors' were proper journals. Should India be a role model for developing nations? We are struggling to keep our skilled workers, despite the spending per researcher being equivalent to a developed nation like the UK. I hope other developing countries don't replicate the above policies, as they certainly don't help to address some of the major longer-term developmental challenges, including a shortage of researchers. In India, with only 200,000 full time researchers (and only 14% of them women) from a population of 1.3 billion, new research institutes currently being developed end up short of skilled workers and blinkered to new research areas. This all said, I am still very excited. I have a competitive edge and enthusiasm for research where I can play a leading role in high-quality research. Perhaps, it's time to explore science career options elsewhere, maybe in Africa, and hope no one will question my age?

LZTR1 is a regulator of RAS ubiquitination and signaling

In genetic screens aimed at understanding drug resistance mechanisms in chronic myeloid leukemia cells, inactivation of the cullin 3 adapter protein-encoding leucine zipper-like transcription regulator 1 (LZTR1) gene led to enhanced mitogen-activated protein kinase (MAPK) pathway activity and reduced sensitivity to tyrosine kinase inhibitors. Knockdown of the Drosophila LZTR1 ortholog CG3711 resulted in a Ras-dependent gain-of-function phenotype. Endogenous human LZTR1 associates with the main RAS isoforms. Inactivation of LZTR1 led to decreased ubiquitination and enhanced plasma membrane localization of endogenous KRAS (V-Ki-ras2 Kirsten rat sarcoma viral oncogene homolog). We propose that LZTR1 acts as a conserved regulator of RAS ubiquitination and MAPK pathway activation. Because LZTR1 disease mutations failed to revert loss-of-function phenotypes, our findings provide a molecular rationale for LZTR1 involvement in a variety of inherited and acquired human disorders.