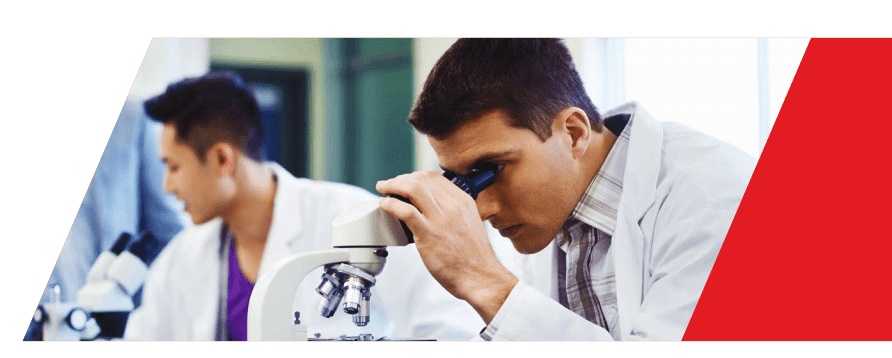 How to make undergraduate research worthwhile
Practices might differ from country to country, but undergraduate students can be better served in research, says Shaun Khoo.
One of the things that excited me about taking up a Canadian postdoctoral position was that, for the first time, I would get a chance to work with and mentor enthusiastic undergraduate researchers. I looked forward to the chance to gain mentorship skills while helping out future scientists, and maybe, eventually, freeing up some of my own time.
As an Australian, I had never been pressured to volunteer in a lab — most Australian students don't do any undergraduate research unless they enroll in an extra honours year, because the law prohibits unpaid student placements that are not a course requirement. This hasn't held back overall research productivity in Australia, but it is a stark contrast to the North American environment, where many undergraduates feel pressure to get research experience as soon as they begin university. Most graduate medical students, for example, have previous research experience, and North American graduate schools have come to expect this from applicants. In Canada, nearly 90% of graduate medical students have past research experience1.
Numerous articles extol2,3,4 the virtues of undergraduate research experience, but, unfortunately, evidence supporting the benefits of undergraduate research is limited. Most studies on the topic rely exclusively on self-reports that are corroborated less than 10% of the time by studies using more-direct measurements. For example, surveys find that undergraduate student researchers say that they have developed data-analysis skills — something that would normally involve lots of practical work — yet, when interviewed, most of them admit to never having done any data analysis.
Like many postdoctoral researchers and graduate students, I spend most of my time with undergraduate students working on technical skills that they might need to work in the lab, but that don't necessarily improve their conceptual understanding. For example, if I teach a student how to use a cryostat, they might become proficient in slicing brains, but they won't necessarily learn how synaptic transmission works. Even if we manage to instil excitement for the intricacies of research in our undergraduate students, it's hard to avoid the conclusion that for the vast majority that continue in academic research, there will be no permanent jobs — we might just be saddling our undergraduates with unrealistic expectations.
So how do we avoid wasting our time as mentors and our students' time as learners and researchers? Here are my suggestions.
Consider long-term goals. Undergraduate students should reflect on how their research experiences will prepare them for professional success. Should they be aiming for research experiences that are based on their courses, because it will better improve their understanding of scientific concepts? Will a given opportunity help them to reach their career goals by getting into a professional graduate programme? Can they commit to staying with a research programme long enough to become effective and potentially be a co-author?
Acknowledge and offset opportunity cost. Undergraduate research requires significant time investments from both students and research supervisors. Undertaking such research might mean forgoing paid employment or other experiences, such as student societies, sport, performing arts or campus journalism and politics. Mentors can help undergraduate students by facilitating summer-scholarship applications or finding ways for students to get course credit for their work.
Train for diverse careers. Most undergraduate students will pursue non-research careers or join professional graduate programmes. Those who try to continue in academia will eventually face a bleak post-PhD academic job market. Just as PhD students need preparation for a wide range of careers, so do undergraduate students need to build a transferable skill set. Mentors can encourage undergraduate students to build communication skills by, for example, encouraging them to present in lab meetings, or facilitating teamwork by having groups of undergraduate students complete a project together.
Improve undergraduate research experiences. There's limited non-anecdotal evidence that undergraduate research improves a given lab's research productivity, or even student learning, but such research isn't necessarily a waste of time. Before undergraduate students pad their CVs with research experience, they should reflect on what they will achieve by conducting research, and they should seek out meaningful projects to work on and develop relevant skills for their future career.
For mentors, we have an obligation to consider the career development of undergraduate students and, for the sake of our publication records, we should aim to work with students who can commit at least a year to our projects. And, as much as possible, we should try to take the pressure off undergraduate students to do research, so that it can be an enjoyable learning experience rather than a box they need to check.
doi: 10.1038/d41586-018-07427-5
This is an article from the Nature Careers Community, a place for Nature readers to share their professional experiences and advice. Guest posts are encouraged. You can get in touch with the editor at naturejobseditor@nature.com.
References
1.

Klowak, J., Elsharawi, R., Whyte, R., Costa, A. & Riva, J. Can. Med. Educ. J. 9, e4–e13 (2018).

2.

Smaglik, P. Nature 518, 127–128 (2015).

3.

Ankrum, J. Nature https://doi.org/10.1038/d41586-018-05823-5 (2018).

4.

Trant, J. Nature 560, 307 (2018).
Also Interesting

Why 'hike fellowship' is a recurrent war cry for India's researchers

Microbiologist Yogesh Chawla was part of the team that led the protests demanding hike in research fellowships in India during 2014-15. He rues in this guest post that not much seems to have changed in the country's treatment of its research scholars since. Following months of agitation by young scientists across India, the Indian government announced a hike in fellowships for research scholars earlier this month (February 2019). The stipends for junior research fellows (JRFs) were raised from a monthly Rs 25,000 to Rs 31,000, and that for senior research fellows (SRFs) from Rs 28,000 to Rs 35,000. The research scholars have been protesting every few years to bring to light the abysmal pay parity, delayed and irregular disbursal of stipends, semester fee charges, and scarcity of fund allocated to science. The protests typically last for a few months reaching a crescendo on social media, and finally end with the science administration promising and then delivering a hike. India's current government has enhanced their fellowship twice, almost doubling it from Rs 16,000 in 2014 to Rs. 31,000. It is a step, albeit small, in the right direction to bridge the gap in pay disparity of researchers. However, the challenges facing India's research scholar are far from over. History of protests During the fellowship hike movement of 2014-15, five of us scholars represented the protesting researchers in negotiations with the institutional authorities and government representatives. Several issues were discussed at length then, and still remain unresolved. Policy changes that were mooted then to streamline the system are still pending. A hike is not the only thing to fulfill the vision of better scientific rigour or improvement in the quality of Indian science. One of the objectives of such fellowship hikes is to attract talent to science disciplines by providing economic emoluments parity, laurels, awards and recognition. The need of the hour is to have a multi-pronged approach to bring Indian science at par with world standards, to make Indian research relevant to the country's needs, to transform India into a torch bearer of scientific excellence, technological advancements and innovations. These are important but imposing challenges for India and the country's science policy is a key tool to overcome them. Rewarding merit How do we bring rigour into India's science? Can we have measures to reward scholars – the backbone of our scientific quest – who work tirelessly beyond stipulated office hours? Will rewarding the first author for publishing quality research be a game changer? Publishing in high impact journals may not be the ultimate or accurate parameter of judging the quality of science but it is a practical parameter. A thorough scientific study in a reputed journal does suggest a work of excellence. Impact factors, citations or the impact of research on problems specific to India can be taken as criteria to judge merit. The overarching idea is to reward hard work, judged and scrutinised for scientific quality and rigour by independent peers. This way, we would be able to bring equity to the hard and diligent work. Any scientific misconduct or falsification of data should be made punishable. Currently, Indian authors publish around 100,000 articles every year but their average citation impact is around 0.8, which is nearly half of the citation impact of articles published from USA or UK (~1.6)1. Rewards for and equity to good quality work would boost the overall scientific rigour. It wouldn't cost much to the government exchequer but would certainly impact the morale and enthusiasm of researchers favourably. It could be a robust way to kick start ideas, innovations and excellence. Likewise, universities, departments and institutions should be rewarded for their scientific excellence. However, when impact factors of publications become the criteria for a reward, they potentially exclude scholars and scientists looking at grass root problems (that may not be very popular research areas but are high on social benefits) or high impact work in a scientific journal. Scholars of such fields should be recognised through other laurels and awards. Another policy change that may ensure a respectable life for senior researchers wanting to continue research in India is to enhance the fold increase of the fellowships between JRF to SRF and SRF to the postdoctoral level (say, around 1.4 to 1.5-fold of their previous level). SRF and postdoctoral researchers are generally in their late 20s or early 30s, a time they typically start or support a family. Scholars who earn their PhDs in Indian institutions should be rewarded since many JRFs leave Indian PhD programmes to pursue PhDs in foreign labs or institutes. JRF fellowship shouldn't be a stop-gap arrangement for aspiring graduates of foreign universities. A JRF scholar who continues research in India and gets promoted to SRF should be rewarded with a healthy raise in stipend to pursue research in India. The same logic applies to postdoctoral fellows. The long-debated issue of brain drain could have a solution in a good postdoctoral fellowship with independent grants. The Chinese initiatives "Thousand Talents Plan" and "Thousand Youth Talents Plan"2are great examples of how to attract scholars to postdoctoral positions through government grants and fellowships and to pursue them to return and serve home institutions. This way, trained and qualified PhD scientists could fuel the nation's economic and scientific growth and Prime Minister Narendra Modi's cry of "Jai Jawan, Jai Kisaan, Jai Vigyaan and Jai Anusandhaan" would sound real. India by the numbers China's plan to recruit talented researchers (Yogesh Chawla is a PhD from the National Institute of Immunology, New Delhi and currently a postdoctoral fellow at the Weill Cornell Medical College, New York. He can be contacted at yogi1chawla@gmail.com.)

A DNA methylation reader complex that enhances gene transcription

DNA methylation generally functions as a repressive transcriptional signal, but it is also known to activate gene expression. In either case, the downstream factors remain largely unknown. By using comparative interactomics, we isolated proteins in Arabidopsis thaliana that associate with methylated DNA. Two SU(VAR)3-9 homologs, the transcriptional antisilencing factor SUVH1, and SUVH3, were among the methyl reader candidates. SUVH1 and SUVH3 bound methylated DNA in vitro, were associated with euchromatic methylation in vivo, and formed a complex with two DNAJ domain-containing homologs, DNAJ1 and DNAJ2. Ectopic recruitment of DNAJ1 enhanced gene transcription in plants, yeast, and mammals. Thus, the SUVH proteins bind to methylated DNA and recruit the DNAJ proteins to enhance proximal gene expression, thereby counteracting the repressive effects of transposon insertion near genes.

A general reinforcement learning algorithm that masters chess, shogi, and Go through self-play

The game of chess is the longest-studied domain in the history of artificial intelligence. The strongest programs are based on a combination of sophisticated search techniques, domain-specific adaptations, and handcrafted evaluation functions that have been refined by human experts over several decades. By contrast, the AlphaGo Zero program recently achieved superhuman performance in the game of Go by reinforcement learning from self-play. In this paper, we generalize this approach into a single AlphaZero algorithm that can achieve superhuman performance in many challenging games. Starting from random play and given no domain knowledge except the game rules, AlphaZero convincingly defeated a world champion program in the games of chess and shogi (Japanese chess), as well as Go.